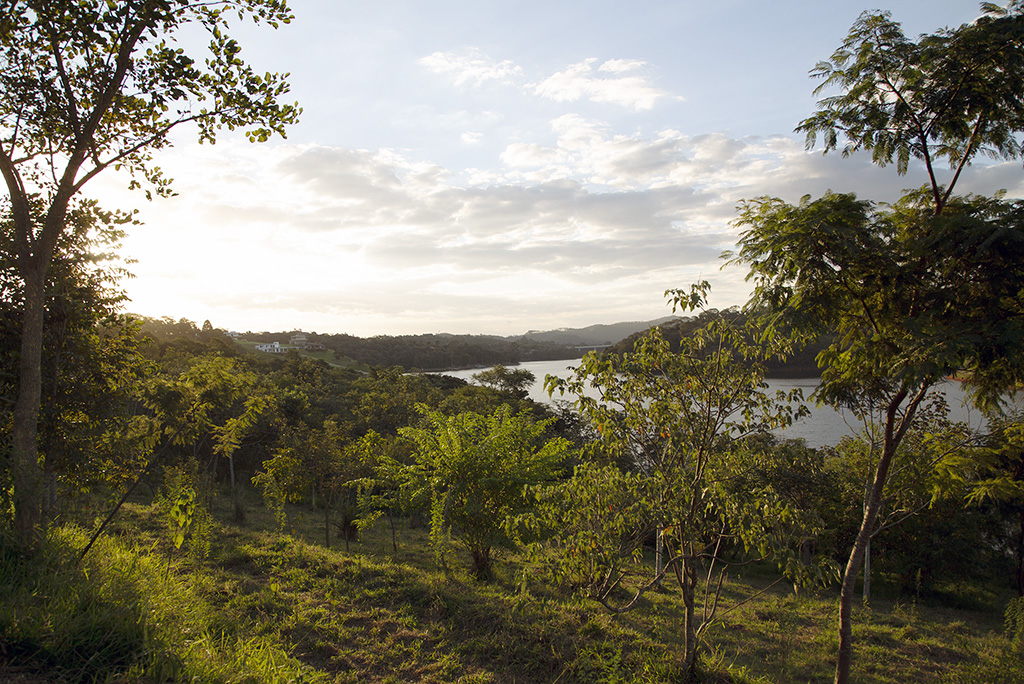 Area undergoing forest restoration near the Atibainha dam, which makes up the Cantareira System, in Nazaré Paulista
The Sowing Water Project, an initiative of the institute IPÊ – Instituto de Pesquisas Ecológicas (Institute of Ecological Research), works to promote actions with the potential to increase the water security of the System, which is very different from waiting for rain. Check it out:
Reforestation of areas close to springs, rivers, and reservoirs
Improved land use on rural properties in the region
Training of rural producers in surrounding municipalities for more sustainable and profitable cultivation
The benefits of these actions reach those who live in the region, consumers of locally produced food, and the millions of people who receive water from the Cantareira System when they turn on the tap.
The participation of all is crucial for the water security of the System. In this sense, the commitment of children and young people is essential for the future of Cantareira. For this reason, the Project has specific actions in schools and public spaces, developed with educators. More than 23,000 children and young people have participated in the environmental education initiatives of the Sowing Water Project since it began in 2013.
Every action count, as does every child, producer, and consumer who makes a new choice. With companies, it is no different. New positions from the private sector can guarantee escalation of best practices in a water-producing and, potentially, food-producing region. The privileged location, close to large urban centers, also offers reduced transport costs, with consequent low emission of greenhouse gases.
The Sowing Water Project operates in eight municipalities of the Cantareira System: Bragança Paulista, Joanópolis, Mairiporã, Nazaré Paulista and Piracaia, in the State of São Paulo; Camanducaia, Extrema and Itapeva, in Minas Gerais.
Watch the video about the actions already implemented and the next steps towards the continuity of the Sowing Water Project.
Production: Nacho Visual